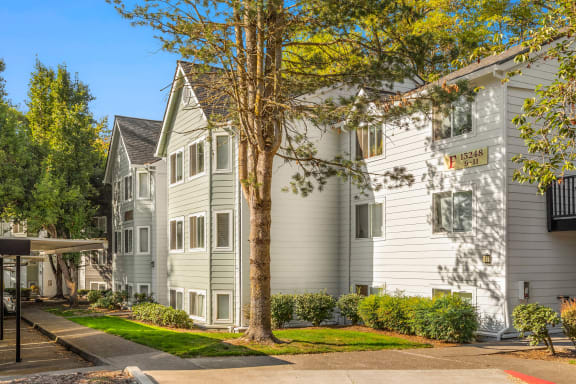 WELCOME TO
The Preserve at Sunnyside
Enjoy cozy, convenient living amid lush landscapes at The Preserve at Sunnyside. Featuring one-, two- and three-bedroom apartment homes within a quick and easy 15-minute drive from Downtown Portland, you'll relish kicking back at home just as much as you love adventures in the city.

Life at The Preserve offers close proximity to the Clackamas Promenade for shopping and dining, along with the Clackamas Town Center Transit Center (with MAX Light Rail Green Line access to Portland). When you're not commuting or out on the town, you might find yourself out on a scenic walk or hike at the Sunnyside area's many parks. The Preserve even features its own quiet, meandering creek that runs throughout the property, so you'll be able to enjoy nature at your doorstep every day.
Amenities Indoors & Out
The one-, two- and three-bedroom apartments at The Preserve at Sunnyside offer a peaceful retreat from the outside world, while still being close to everything you love in the city.

Kick back by the pool, start your day with a workout at the fitness center, or keep pets and children entertained with the walking trails and play areas on-site.
Ready to See More?
Join our friendly on-site management team for a personal tour around the community, and while you're here, explore all the great things to do around the neighborhood!